TV Advertising During & After the Pandemic
In the age of COVID-19, there has been a seismic shift in how companies conduct business on a daily basis. From work-from-home policies to widespread furloughs and layoffs, companies nationwide are drastically adjusting to the new normal. The advertising industry had the task of meeting the expectations of the pandemic overnight, adapting messaging and pulling campaigns considering the crisis. Here are some ways the media landscape has changed due to the pandemic and how advertising has adjusted as a result.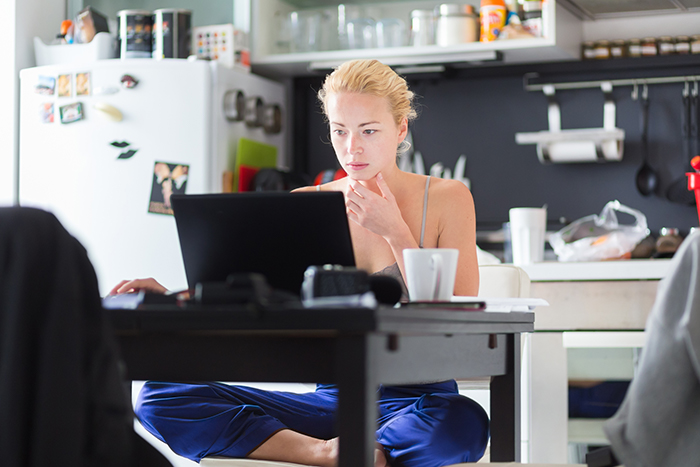 The Climate of Advertising During COVID-19
Increased Media Consumption
With the majority of the country spending the majority of their time at home, media consumption has increased sharply. Despite a lack of live sporting events, experts predict that media consumption will continue to increase by nearly 60% over the next few months. Between binge-watching shows to pass time and tuning into news around-the-clock to keep up with current events, Americans have shifted their time and focus to TV content now more than ever before.
Market Volatility
As of mid-May, 36.5 million people in the United States filed for unemployment since the pandemic began. As a result, advertising budgets are tighter, and spending habits have shifted. Marketers face ongoing challenges with product sales, despite incentives like discounts or low-interest financing. The uncertainty of the market (and the economy) continues to limit consumer spending.
Adjustments of Traditional Business Models
Retailers and restaurants are among those hit hardest by the pandemic, as a significant portion of their profits depend on in-person sales at their locations. Almost overnight, companies shifted their business models towards e-commerce, pick-up, and contactless delivery options to salvage their bottom line. Their marketing, as a result, now aims to drive customers to their websites to shop for their products remotely.
Marketing Tactics Taking Hold During the Pandemic
Emotional Marketing
As the pandemic continues to impact daily life, it's difficult for businesses not to address it. TV advertising has seen an influx of emotional marketing, acknowledging the crisis and showing consumers what companies are doing to address it. According to a new report from Edelman, audiences are responding positively to this shift, noting that 77% "want brands only to speak about products in ways that show they are aware of the crisis and the impact on people's lives."
Not all industries followed the emotional marketing trend, but for brands that are interested in adapting it, particularly those with lighter marketing strategies, it boils down to conveying what their company is doing in response to the outbreak, and offering hope for the future.
At-Home Production
Since formal production techniques contradict stay-at-home and social distancing orders, many companies have leaned into homemade marketing. Some take advantage of a video chat format to convey their product; others shed a spotlight on the essential workers in their company through cell phone selfie videos. Companies that choose to publicly identify this "new reality" demonstrates that they too are experiencing similar frustrations, and they have chosen to adapt.
Shift in Advertising Strategy
Even though many brands are shifting their marketing strategies or have pulled back their advertising budgets, research suggests  that maintaining or even increasing ad budgets during a pandemic has its advantages. By continuing to advertise, brands see a long-lasting boost in sales and market share, compared to those that go dark. For example, a recent Forbes article compares two cereal brands who took different approaches during the Great Depression. Post – who was the leader in the category – cut back significantly in advertising whereas as its rival, Kellogg's, doubled its ad spend. Kellogg's profits grew by 30% and the company took over as category leader.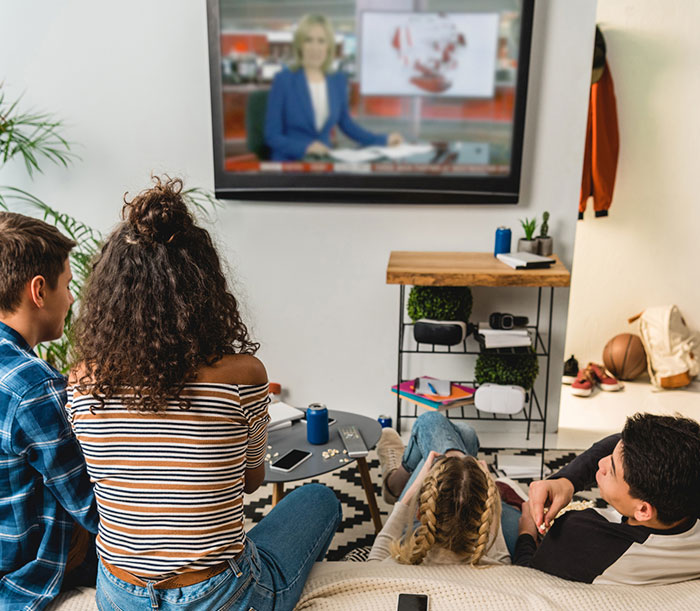 Solutions Where Marketers Should Invest Their Ad Spend
OTT
Over-the-top advertising (OTT) offers a significant opportunity for advertisers right now due to the sheer amount of media consumption on streaming services. Hybrid-supported models and full episode players are seeing massive growth this year, particularly with the dramatic increase in viewership on network apps.
Advertisers can not only use this medium as an additional facet of their marketing strategy, but they can also reach their intended audience through anonymous, data-supported targeting. Analysis of purchase behavior, website visits, and other online information can help brands provide another touchpoint for customers to drive conversion during their extended time at home.
Local News
The pandemic has led many viewers to keep news channels running all day. This reality rings particularly true on local news stations because viewers want to stay up-to-date on COVID-19 happenings in their communities. Nielsen reported that in the first week of stay-at-home orders nationwide, viewership of local news rose by 6.9%. For people ages 25-54, viewership increased by 10.1% and for those under 18, the percentage grew by 20.4%.
As a result, brands can reach a much larger consumer base on local news, and they're able to target a specific market, which can be invaluable during the pandemic. For example, in the New York market, local cable new stations, News 12 and NY1 have seen dramatic ratings increases due to coverage of the Coronavirus. Daytime viewing has jumped a staggering 85% on News 12 and 209% on NY1.1
Addressable Advertising
Many marketing teams are working with a strained budget as a result of the impact of the pandemic. Consequently, maximizing ad spend is a huge priority in the decision-making process for future campaigns. Addressable advertising can be a solution to this concern due to its targeting ability and capitalization on ad spend.
Addressable ads use anonymous data to determine which households are most likely to buy their product. Once they determine their target segment, they can deliver their ad messages only to those households with this type of advertising, allowing brands to reduce waste and  maximize ad spend with every impression.
Managing Content in the Age of COVID-19
Advertising during this uncertain period can feel like a guessing game for a lot of businesses. With the marketing technology available in 2020, however, brands can rely on data and targeting to guide them through advertising in light of the pandemic. As people continue to stay home, TV has become the centerpiece of every household. In fact, 83% of adults said "they couldn't imagine not having a TV set right now."  In the New York market, NYI's Audience One taps into the necessities of an effective marketing campaign during this time and provides access to these viewers through OTT, data-driven TV advertising, hyper-local news networks, and more. Armed with data at every step of the advertising journey, companies can feel confident in where they devote their ad spend in the months to come.