Why Local TV News Matters
Social media platforms and cable news programs work as connections to the broader world, both nationally and internationally. However, the larger scope doesn't often refer to regional or local stories. In turn, there are also fewer print newspapers available, which can make people feel isolated from what's happening in their surrounding area. They have come to increasingly rely on local TV news to remain informed on matters going on in their backyard. More viewers have led to an increase in revenue for local news programs and ratings that are comparable to or are exceeding national news stations. As the advertising landscape evolves, focusing on local news outlets can help expand any brand's market share.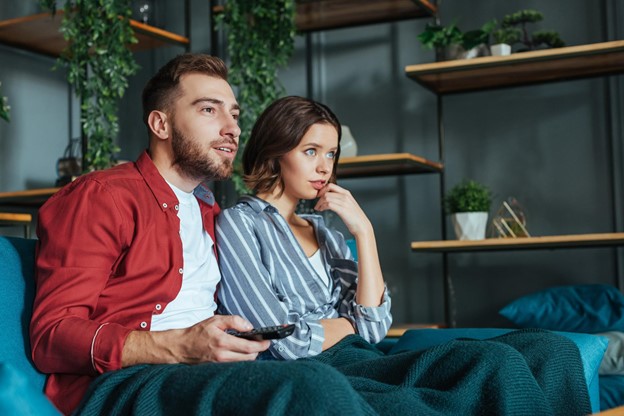 Why Does Local TV News Matter to Viewers?
Relevance
The impact of elections, breaking news, traffic, weather, and COVID-19 pandemic updates differs between cities, boroughs, and neighborhoods. Local or hyper-local news offers coverage in areas that are often too small for 24-hour news channels or digital platforms. Local TV news stations remain ever-relevant by spotlighting these areas, covering day-to-day happenings, and informing audiences on the changes made by local government officials.
Trust
The public perception of national news media outlets has changed as reporting methods evolved. Digital-only publications, social media, and 24-hour news channels tend to vary their content. Often, they spend less time detailing events or providing context, rather they provide emotion-driven opinions or air conversations between hosts and guests in much of their content.
A 2019 study by political scientist Jennifer Kavanagh noted how the change has informed the general public.
"News consumers can now see how the news has changed over the years and keep that in mind when making choices about which media outlets to rely on for news," she said.
While these platforms benefit individuals looking for political news, many people prefer a streamlined news experience free of agendas. That's why the majority of Americans, regardless of race, age, or economic or political background, watch local news stations rather than cable TV or digital outlets. In turn, local news stations have the highest levels of trust and the most diverse viewership, as observed in the 2019 Poynter Media Trust Survey.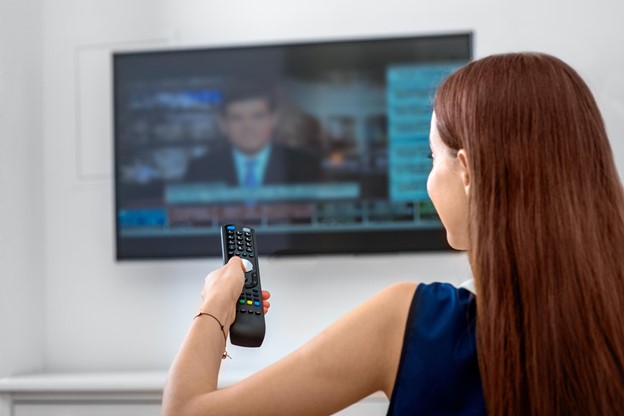 How Did the 2022 Nor'easter Impact Local TV News Viewership?
Initial Storm Impact
The 2022 Nor'easter shows the reach and further potential of local TV news. Hostile winter conditions affected the five boroughs of New York City, New Jersey, and Connecticut, among other areas that are part of the New York Designated Market Area (DMA). The storm, which occurred from January 28th and 29th, resulted in more than two feet of snow and 60 to 70 mile an hour winds. Transportation was also impacted, including delays and cancellations of flights and trains. Additionally, limited visibility and heavy snowfall made road access unsafe or impossible for drivers to get around.
Both News 12 and Spectrum News NY1, the foremost 24-hour local news networks in the New York market, provided real-time information on a granular level. News 12 had a particular focus on news, traffic, and weather, making it perpetually relevant on a daily and sometimes hourly basis. During the 2022 Nor'easter, News 12 delivered a 1.6 rating, outperforming all networks on broadcast and cable TV. Its dayparts made it the top ranked network from 9A to 4P, with a 0.92 rating average. In turn, the network also averaged approximately 75,000 impressions during the 9A to 4P daypart in a single day.
Additionally, the station's high performance extended beyond traditional broadcasting. During the three days of the Nor'easter, the News 12 website garnered 7.2 million pageviews, with 1.3 million unique users. The site also offered a live stream of its coverage, which had over 300,000 viewers.
Similar to News 12, Spectrum News NY1 provides concise, accurate information that's updated as more facts become known. The local New York City network is known for its impartiality in reporting neighborhood and citywide political news in the five boroughs. Anchors also provide real-time traffic and weather updates every 10 minutes. The reliable schedule allows NYC residents to receive the news they need for their morning commute efficiently and without deviating from their daily routine.
During the 2022 Nor'easter, NY1 ratings and impressions peaked. On Saturday, January 29th, ostensibly the last day of the storm, New Yorkers wanted to know the storm's status and the condition of the roads. There was also a need to learn more about the city's clean-up efforts and how the Monday commute might be affected for both drivers and straphangers. On that Saturday, NY1 delivered a 0.6 rating, making it the fourth highest-rated cable network during the early morning hours (6A-9A).
Additionally, the network's impressions saw a significant uptick of 45,000 on January 29th; 17,000 of those impressions occurred in the 9A to 4P daypart, marking NY1's third-highest performance of 2022 at that point.
Comparing the Q1'22 impression average to 2021's shows the breadth of the increase. Saturday's dayparts are as follows:
●      3A to 3A had a 38% increase in impressions.
●      6A to 6A had a 22% increase in impressions.
●      9A to 4P had a 43% increase in impressions.
●      4P to 8P had a 38% increase in impressions.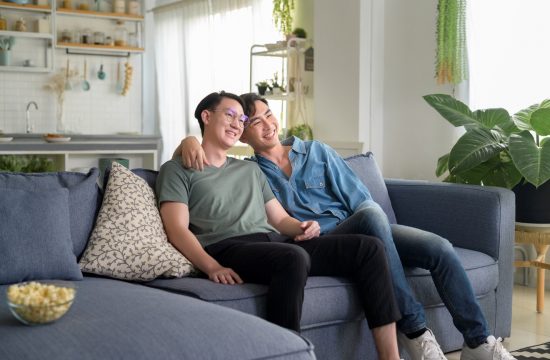 These two iconic networks offer a renewable audience that relies on their timely, accurate, and concise reports that focus on the local level. Purchasing over-the-air advertising that delivers an equally locally-relevant message will draw more eyes to your brand from both repeat and unique viewers.
Hyper-local news provides audiences with content that's relevant, valuable, and personal. From breaking news to weather updates, local news delivers the stories that form a direct emotional connection to viewers. By adding local news to their marketing mix, advertisers build on the already-established trust and reliability that the local news networks have established with their loyal audience. That significant viewership, coupled with brand loyalty, means when it comes to brands and their advertising campaigns, the news is always good.
Local news networks are an integral part of the NY market, delivering stories that viewers won't find anywhere else. With coverage that impacts local viewers directly, New York Interconnect (NYI) can help advertisers align their brands with trusted news networks like, News 12 and NY1to attract their specific target audiences across the New York DMA. For more information on our campaign strategies, visit our website.
Source: News 12: Nielsen; NY DMA; L+SD; 1/29/22; A25-54. 2. Google Analytics 1/27-1/29/22. Spectrum News NY1: Nielsen; NY DMA; L+SD; 1/29/22; A25-54