The Importance of a Multiscreen Approach for Streaming Ads
The rise of over-the-top (OTT) and other streaming platforms have diversified the viewing experience. From traditional TV to streaming devices, consumers are watching their favorite programs anywhere and at any time. By adopting a multi-screen advertising strategy, advertisers can reach a wider audience while also delivering a personalized experience for specific audiences.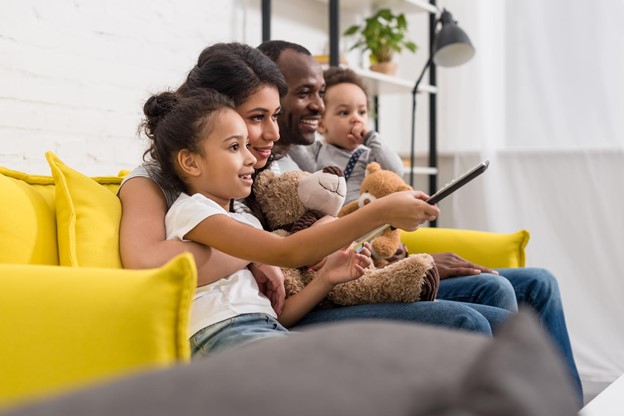 What is Multi-Screen Advertising?
One of the benefits of the increasingly digital world is that there are more potential consumer touchpoints than ever before. And with platforms and opportunities to reach audiences wherever they are, the options to launch impactful ad campaigns seem limitless. From traditional TV to Connected TV and OTT, ad technology today allows brands to target the right customers at the right time on any screen they choose to consume content. And the reality is that audiences are watching multiple screens at the same time.
In fact, as of 2021, up to 71% of users research information related to the content they watch on TV, which means they are very likely to watch a series or movie on TV while also using their laptops or tablets. In some cases, an ad playing on one screen may inspire them to learn more by searching for the brand on their phone.
Connectivity between devices is also common, with 90% of consumers using multiple devices to accomplish a goal. Additionally, more people are connecting mobile devices and other second screens to their TV to supplement their experience or increase their overall convenience.
What Happens When Brands Only Focus on Streaming Advertising?
When brands rely solely on streaming to deliver their ad messaging, they are limiting their campaign to a single platform, giving advertisers less opportunities to reach a wide range of viewers in a meaningful way.
Frequent Ad Redundancy
OTT streaming services are more complicated than traditional TV. Since they have nearly innumerable streams playing on-demand, they have to fit ads into programs as they become available. Consequently, commercials on streaming platforms will play two or three times in a row during an ad break, which in turn can be too repetitive and therefore can create a negative effect on audiences.
In an interview with Marketing Brew, UW Worldwide Senior Vice President, Renee Whittingstall, underlined why repetitive ads are damaging.
"You want your consumers to have a good experience, and nobody wants to turn on their favorite show and see the same ad at every ad break."
Tal Chalozin, co-founder and CTO of Innovid, echoed the sentiment. "This is by far the biggest problem facing the industry," Chalozin said. "Seeing the same ad over and over again leads to a diminishing return at some point. Everyone should be bothered by it."
Questionable Relevancy
Connected TV and OTT services allow brands to target specific demographics in a way that is impossible on linear TV. Viewers don't mind ads that speak to their interests or inform them of a product or service they might actually use. However, many ads aren't targeted at a specific audience and only apply to certain subsets of people. In other cases, a consumer may see an ad for a product or service that is relevant to them but may not be available in their area. The issue is far-reaching, with approximately 50% of viewers reporting annoyance at irrelevant ads.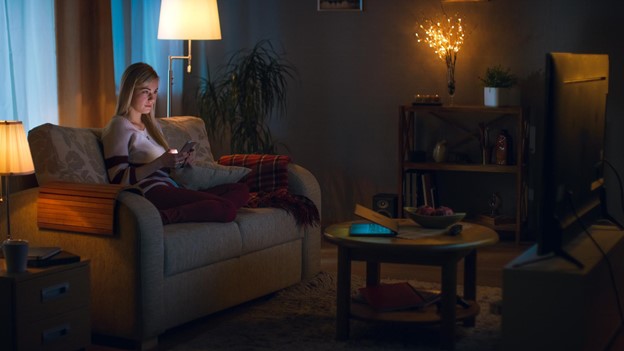 How Can Multi-Screen Strategies Benefit Growing Brands?
Multi-screen advertising increases brand awareness by leveraging the increasing number of touchpoints.
Influencer Marketing Hub's 2021 Social Media Marketing Benchmark Report found that 91% of consumers who follow a brand on social media will also visit that brand's website or app, suggesting that more touchpoints lead to higher rates of customer retention.
The OTT platform also increases interactions between the consumer and the brand. A brand can have a relevant ad on the first screen, while the second screen can be used to urge them to shop for the products or services during commercial breaks.
Additionally, multi-screen advertising is adaptable to the consumer, making the ads relevant. They can play commercials pertinent to a person's area, established interests, and buying history. The method of rolling out the ads is also accounted for. Gen Zs and millennials are more likely to binge-watch TV shows and movies and engage with content simultaneously on multiple devices. In turn, by catering to the specific needs of different target audiences, you'll have a wider pool of potential customers from which to draw.
The New York DMA is one of the most diverse and influential in the country. To grow their market share, brands seek out NYI. Our far-reaching advertising spans across screens, so your brand receives more exposure. We'll help you find and target your ideal audience, engaging them when they watch their favorite programs through on any device. For more information on our available networks, please reach out to us at adsales@nyinterconnect.com.