The Impact CTV Can Make in Your Marketing Strategy
For decades, TV advertising has remained one of the most popular and reliable methods of advertising for brands and marketers. To reach large audiences, advertisers preferred TV more than any other platform. Although some trends may have changed over time, and more platforms have been added, the strategy has remained largely the same. Today, connected TV (CTV) advertising offers an effective and innovative change to the TV advertising landscape. As consumers incorporate options in addition to traditional TV and settle into ad-supported services like Tubi and Roku, they also begin engaging with advertising on multiple screens, and CTV seeks to take advantage of this change in order to stride into the future of TV advertising.
On the Projected Success of Connected TV in 2023
In July of 2022, Nielsen announced that, for the first time since its introduction to the market, streaming surpassed all other platforms and claim the largest share of TV viewership throughout the United States. While the number of people streaming has been steadily increasing over the last decade, July marked a major milestone for the seemingly ubiquitous service. By no means does this announcement spell the end for cable TV and those who advertise on it, but it does illustrate the changing landscape that advertisers need to navigate moving forward.
In the wake of this announcement, it's become clear that agencies are turning their attention—and their budgets—to advertising solutions in the digital space. According to the Interactive Advertising Bureau's buyer's survey for 2023, more funds are being diverted to CTV advertising for the next year. In fact, CTV's growth year-over-year outpaces any other medium, coming in at an estimated 14.4% increase from 2022. This is more than double the projected growth of ad spend throughout the industry, which will see a 5.9% increase year-over-year.
While advertising on traditional TV can still be incredibly fruitful, the strategy seems to work best with large brands that can afford a wider target audience. For smaller businesses, niche markets, and those who want better data on the returns from their ad spend, CTV is positioned to be the most beneficial option.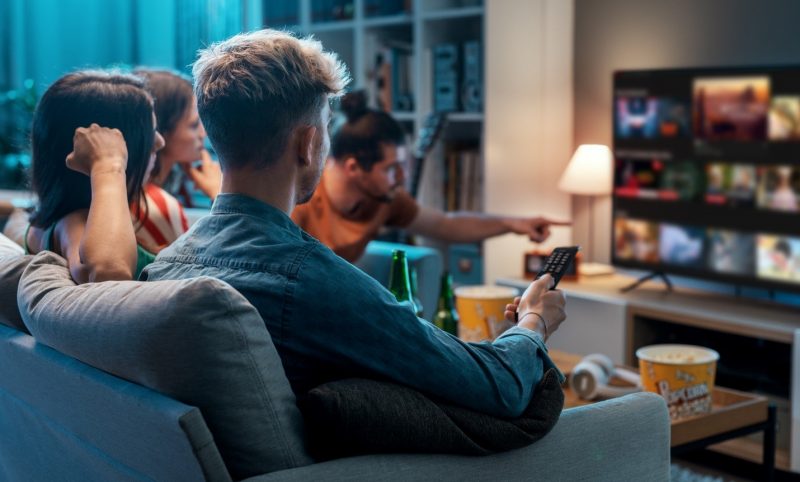 How CTV Benefits and Improves Marketing Strategies
Cross-Platform Application
One of the major benefits of CTV for ad buyers is the ability to reach target audiences no matter what device they're using and what they're streaming. CTV's multiscreen approach can identify users across devices and serve them ads in multiple spaces. This allows an advertiser to get their message seen on various devices, lending ubiquity to the ad, increasing customer acquisition and brand awareness.
Extreme Targetability
CTV advertising is well-positioned going into 2023 because of its audience-first capability. Advertisers target viewers no matter what or when they're watching, making CTV an effective ad channel—and with first, second, and third-party data, targeting audiences has never been easier. With CTV advertising solutions, a business can collect first-party data (in a privacy-compliant manner), such as device ID and IP address—match it with advertiser data as well as third-party data in order to find (and target) the right audience based on interests and behaviors.
How NYI's Solutions Can Further Your Business's Goals
As a leader in CTV advertising solutions in the New York DMA, NYI can help your business take its advertising to the next level and successfully reach audiences of any size. TV and streaming ads have the highest recall of any advertising method, with up to 46% of viewers able to recall ads seen on digital streaming services. NYI can connect you to these audiences in their homes, at work, and on their commutes. We offer an impressive CTV inventory, including guaranteed views in local live sports and other top-tier programming. You'll also get access to invaluable data about your advertisements to help you better cater to your market.