The Benefits of SMS in Linear & Advanced TV
As advertisers slowly start blending the scale of TV advertising and the attribution and targeting tactics of digital ads in their marketing strategies, SMS plays a crucial role in closing the engagement loop. Nearly 88% of adults in the U.S. use a second digital device while watching TV, while over 70% look up content related to subject they are watching.1[RD1]  With SMS, brands have the opportunity to provide convenience for the consumer while driving conversion for the advertiser. Here's what this call-to-action tool brings to the table.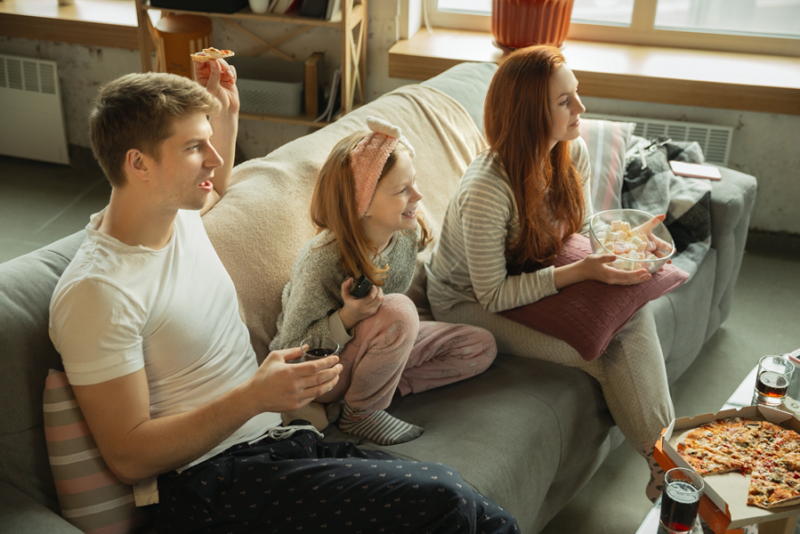 How SMS Brings Value to TV Advertising Campaigns
1. Conversion for the Advertiser
The most enduring asset of linear TV advertising for brands is its scale. This traditional advertising medium has by far the most extensive reach, meaning that it can access the largest available audience with a single ad spot. While digital advertising has the appeal of granular targeting and cost-effectiveness, even direct-to-consumer brands—whose existences depend on online marketing—turn to TV for scale as they mature.
The digital age has transformed linear TV advertising because it can create an avenue for interacting directly with the customer in real-time as one would with digital campaigns. In the U.S., there are 250 million active mobile users, and an average of 177 million of those users have their device in their hands while watching television.
SMS creates a bridge between TV and digital advertising, closing the engagement loop by allowing the two mediums to interact. As a result, brands benefit from the vast audience of television while actively driving conversion with interested buyers through SMS pushing digital components to the campaign.
2. Convenience for the Consumer
When the ad provides a simple call-to-action (CTA) at its conclusion, all a viewer needs to do is visit the website or text the keyword to the number on the screen. SMS proves to be particularly useful in this CTA role because of its inherent, brief nature. Texts typically max out at 160 characters, meaning they can notify the customer without being overly invasive.
If the user chooses to act upon the text prompt, it requires minimal effort, usually a single word response that triggers an auto-reply with more information or a website link from the advertiser. SMS also has a vastly larger open rate than email advertising, averaging around 20%, as mobile users typically like to keep their phone notifications clear.
This element of convenience can help drive conversion from interested consumers because the texting format isn't asking them to do a lot. Plus, SMS caters to engagement better than other advertising formats because new promotions, deals, and other communication from a brand arrive as a push notification directly to their home screen rather than a passing email in their inbox.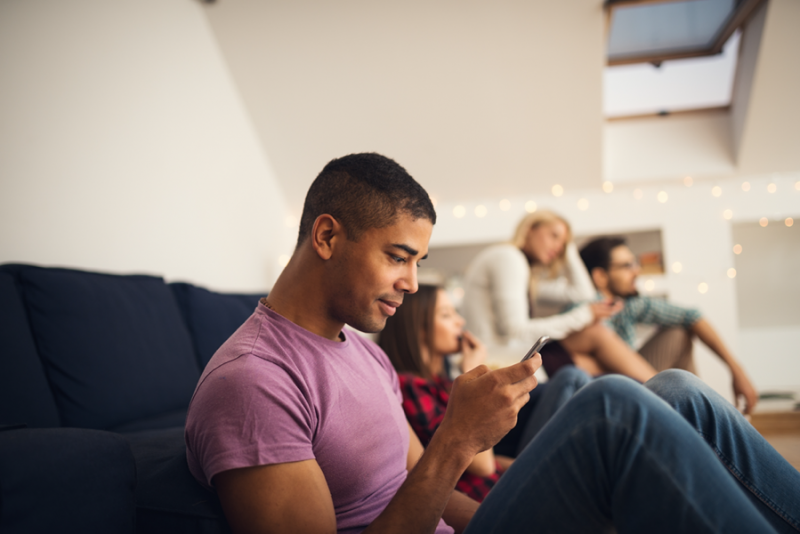 3. Attribution for Future Campaign Strategy
Along with engaging with the consumer, SMS also provides an access point for attribution for linear TV advertising. Attribution traditionally is fairly difficult in the linear TV space, but in recent years, the use of digital technology on this medium has allowed for analysis that can drive decision-making in future campaigns. Quantitative results, such as the number of users to respond to the SMS call-to-action in an ad can help marketers analyze what works and doesn't work in a campaign to drive sales and adjust future efforts.
In the advanced TV space, SMS can further the possibility of campaign optimization. OTT, connected TV, and addressable ads offer more targeted advertising based on anonymous first- and third-party data to connect with households most likely to convert to a sale. With SMS and other CTA tools, 30-second interactive CTV ads typically have 71 seconds of additional engagement with an advertisement, a 237% increase. For 15-second ads, they average 67 incremental seconds, a 447% increase in total time. By using targeting strategically in this space, advertisers can optimize audience selection, using engagement with CTAs as a factor in strategy for later advertising.