How to Target Holiday Shoppers Through TV Advertising
The advertising industry has undergone a seismic shift in the wake of 2020, and the holiday season offers lots of opportunities for advertisers to reach consumers on all screens. As more families choose to stay home for the holidays and brands navigate how to build festive content that is sensitive to the current times, placing the right content on the right screen to reach the right audience is more important than ever. To succeed in this crucial spending season, advertisers need a firm grasp on consumer trends in 2020 and how they will affect ads across channels.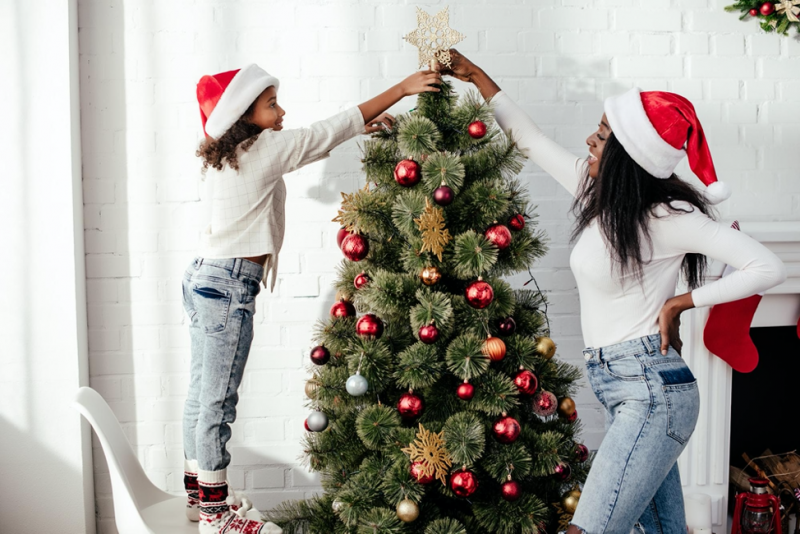 2020 Consumer Behavior Trends
Online Shopping
Overall, online shopping has grown 18.5% this year since  the pandemic.1 Meanwhile, in-person sales have dropped by 6.6%.1 In specific shopping categories, this shift is even more substantial:
In health and beauty, companies have seen a 23% growth in online retail and an 8.2% dip in brick and mortar sales.1
Consumer electronics are up 20% in online sales, while their offline sales have dipped 26.3%.1
Home furnishings have seen a 16% spike in online retail, but they've lost almost equal percentage in person (-15.2%).1
Fashion has seen the most drastic change, with a 19% increase in online sales and a whopping 33.7% drop in offline sales.1
Experts predict this trend to continue exponentially into the holiday season with more people at home and less likely to shop in person for safety reasons. Online sales are anticipated to grow between 25-35% from November to January, an annual jump of $182 billion to $196 billion.1
Nearly two-thirds of holiday shoppers (62%) plan to do their seasonal shopping online, and 42% plan to exclusively do so online.1 In places like New York City, this trend is forecasted to be more pronounced, as malls are maxed out at 50% capacity.2
Maintained or Increased Overall Spending
Despite the hardship that the global community has experienced in the wake of COVID-19, many consumers say they plan to keep their holiday spending on par with previous years. On average, holiday shoppers are anticipated to spend an average of $997.79 on gifts, decor, and other items.2
This trend exists mainly because of the increased time spent at home this holiday season. 19% of consumers typically travel in December but plan to stay home in light of the pandemic.2 53% of this group will spend more on holiday items as a result of the money saved on travel.2
Focus on Home Improvement & Decor
While overall spending during this season is expected to remain the same, money spent on decorations and home improvement has even increased slightly.2 As families continue into month ten of the pandemic, they are trying to make the most of their space to make the holidays feel particularly special.
Whether it's a new garland for the mantle or a DIY project that's been put off for too long, families are taking Christmas cheer into their hands more prominently than ever. Since they haven't shelled out expendable money on travel, vacations, or even dining out, many households feel financially empowered to make these investments.
Call for Personalized Ad Content
Now that consumers are shopping online more than ever, customized ad experience is as crucial as ever for brands. As shoppers become more aware of omnichannel experiences, their expectations are higher, and it's important for brands to hit the mark. 70% of consumers surveyed last year noted that most personalized campaigns they received felt insufficient.1
There were a few pain points that had the most impact on this opinion. Retailers sending offers for a recently purchased item was a misstep 34% rated as "very frustrating," since a brand failed to acknowledge the correlation between a page click and the eventual conversion.1 Failing to recognize them as existing customers also posed a problem for 31% of those surveyed.1 Among the worst offenses was sending irrelevant offers, which 33% of customers found unacceptable.1
Hitting the right mark with personalized advertising is essential because it can have substantial results. Nearly half of consumers this holiday season (49%) will shop brands that send them customized content.1 More so, building a relationship between the brand and the consumer has a positive influence — 70% of people mentioned that they would exclusively take their business to brands that showed that they personally understood what they wanted as a consumer.1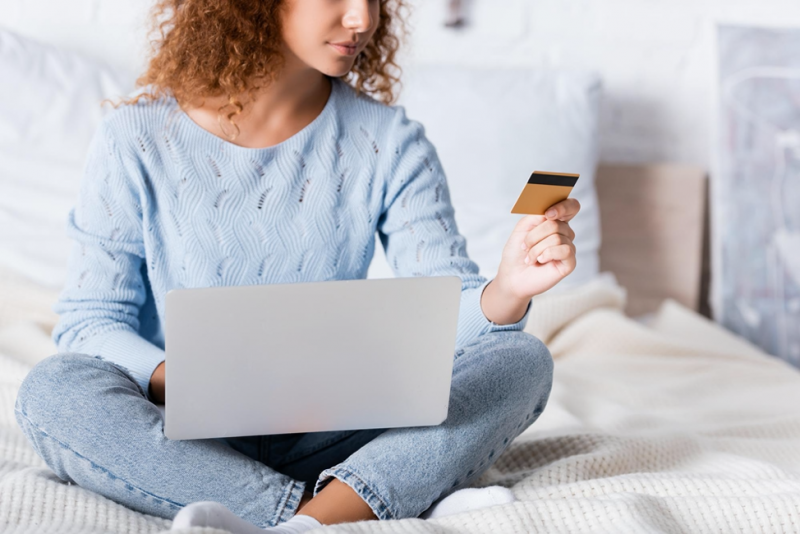 How Each Platform Helps Reach Holiday Customers
TV
When advertising on television during the holiday season, the lifestyle category is king—particularly channels like Hallmark, Freeform, and Lifetime that feature exclusively holiday content.3 Hallmarks takes the top spot in this category year-after-year, and this year is no different. The festive channel started their holiday programming in mid-October this year, and they plan to premiere a record-tying 40 new holiday flicks before the season ends.4
It turns out that audiences are responding to their brand of feel-good holiday cheer. The premiere of one of these movies, A Timeless Christmas, collected a same-day audience of 3.4 million viewers, which landed it as the most-watched cable entertainment broadcast that night and that entire week.5 Hallmark estimates that 36 million viewers have already watched their programming in 2020, and they say that holiday viewership is already up 7% vs. the same point last year.5
Advertisers have a unique obligation this year to make their holiday content special for their audience, as many households could use an extra dose of merriment given the state of 2020. Consumers are also expected to celebrate the season from the safety of their home, so reaching them where they'll be—namely these holiday channels—is crucial.
Executing short flights for Christmas Day on family-friendly programming (like Disney Channel) can also positively impact a brand's strategy.3 The same goes for college football playoffs, when sports fans will be glued to the major sports networks for bowl games that last week of December and the beginning of the new year.3
OTT
Unlike the rest of the year, the big broadcast networks—ABC, NBC, and CBS see a dip in viewership after Thanksgiving because their anchor primetime shows typically take a hiatus.3 While each channel will have holiday specials sprinkled throughout the month of December, many audiences will be turning to OTT, and brands should do the same to fill the gap.
As of 2020, 80% of U.S. households stream video to a connected device..6 The pandemic has only expedited OTT's trajectory in the ad industry, with 39% of Americans adding an additional streaming service during Q2.6 In this group, a whopping 80% watch ad-supported content.6
Advertisers can use the power of ad-supported streaming during the holiday season to reach their audience on a more granular level. As consumer trends have noted, personalized advertising has major conversion power, so using targeting to find a brand's exact customer can effectively push them through the marketing funnel. Cost-of-entry on OTT is also more reasonable for smaller brands to make a big impact with their holiday sales. With online shopping seeing an extra boost because of the pandemic as well, advertisers will have access to more concrete conversion metrics, as ad exposure can draw a more accurate correlation to online purchases than they would with primarily in-store purchases.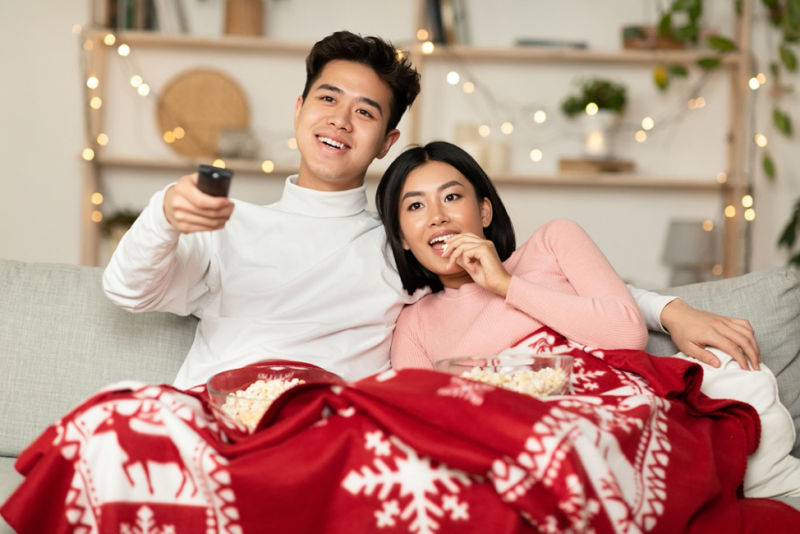 Multiscreen Advertising
To close the advertising loop and reach customers wherever they are during this important spending season, brands need to boost their strategy online as well. Since customers will turn to online shopping more than usual with pandemic concerns, advertisers have the opportunity to create a holistic brand experience that drives conversion.
Suppose a customer researches a brand's products or service offerings. In that case, it is extremely beneficial to meet them with user-friendly e-commerce sites, content that pertains to specific items or services, and targeted campaigns that remind the customer of their search on social media and banner advertising.7 With more time spent in front of a screen, more exposure to interested audiences will result in more instances of conversion.
Advertisers that use targeting in a granular and customized way will see the biggest boost, as they will only expose their target audience to their products and not waste ad spend on uninterested consumers. Platforms like NYI's Audience One can orchestrate this seamless targeting experience while putting it to work to bolster other ads onTV across all screens including OTT. It's vital to use attribution on the other end of the marketing funnel to avoid jeopardizing brand loyalty by not recognizing a repeat customer or showing them products they've already purchased.
During this holiday season, brands will find the most success with a comprehensive multi-platform marketing strategy. With NYI's Audience One platform, advertisers can reach customers wherever they're watching with customized, targeted ad content driving conversions. With added online sales this December, our offerings can help brands make strong decisions going into 2021 with first-class attribution capabilities. For more information, check out our Solutions to learn more about Audience One or any of our services.
Sources:
https://www.forbes.com/sites/pamdanziger/2020/09/27/e-commerce-will-explode-this-holiday-and-put-retailers-online-strategies-to-the-test/?sh=430e0bd062f1
https://www.silive.com/news/2020/10/how-will-consumers-spend-their-money-for-2020-holidays.html
https://samba.tv/how-seasonal-viewership-trends-can-shape-your-holiday-tv-strategy/
https://ew.com/tv/hallmark-christmas-movies-2020/
https://www.vulture.com/2020/11/hallmark-channel-christmas-movies-streaming.html
https://www.nexttv.com/blogs/why-connected-tv-will-be-critical-to-reach-this-years-holiday-shoppers
https://retailtouchpoints.com/features/executive-viewpoints/advertising-for-black-friday-will-look-different-this-year-what-advertisers-need-to-know