What the Ever-Evolving Media Landscape Means for Political Advertising
The media landscape of the last decade is a moving target, constantly shifted by innovations in television, social media, and audience targeting. The most obvious indication of these shifts comes during presidential election cycles, when political campaigns must alter their strategy substantially to accommodate four years of change. The 2020 election period has the particular obstacle of our current global pandemic, which has further complicated traditional campaign tactics. Here's how political advertising is navigating this new terrain leading up to November.
The Impact of COVID-19 on Marketing for This Election Cycle
While the media landscape is ever-changing in a typical election year, 2020's global pandemic has put this phrase into hyper-drive. Since the quarantine began, content consumption nationwide has increased day-to-day by 2%. Despite this increase in viewership, ad spending has sharply declined due to closed brick-and-mortar stores, with advertisers cutting a collective $50 billion from their budgets. This 8.1% drop from pre-pandemic has cut CPMs on various mediums as a result.
Unlike the rest of the ad industry, political ad budgets are expected to rise 12% because of the pandemic. This boost is partially due to Mike Bloomberg's $581 million campaign, which doubled Democratic primary spending, but it also comes as a result of fewer rallies or in-person events. Since large gatherings are ill-advised, campaigns are shifting towards TV and digital at a time when viewership is very strong and ad spots are relatively inexpensive.
Addressing the COVID outbreak in campaign messaging is also a crucial component of this election cycle. From mid-March to the end of April, campaigns spent $3.2 million on COVID-19-related ads on local TV, a spike of $2.5 million in spending over just six weeks. Management of the pandemic has become a political conversation, which has required candidates, particularly in the presidential race, to create a platform regarding this ongoing issue.
Key Players in 2020 Political Advertising
OTT
Marketers anticipated the rise of OTT in political advertising, but the reach that this medium has in quarantine outperforms what any could predict. Since mid-March alone, OTT consumption has increased 50% for people ages 35-54, a prime voter demographic that campaigns need to reach.
Even before the COVID outbreak, 16% of households were watching OTT content through smart TVs. For advertisers, the OTT space provides a valuable opportunity to reach a population that is more likely to be politically active while simultaneously being inaccessible on traditional mediums.
The biggest plus for OTT is its targeting capabilities. Its digital presence allows advertisers to use anonymous user data to reach hyper-specific audiences. This tactic helps to eliminate waste by focusing specific ads on specific demographics to have the most political impact. As a component of a modern campaign, OTT ads in conjunction with other content platforms can be a powerful tool to motivate a candidate's base, as well as on-the-fence voters who will hit the polls in November.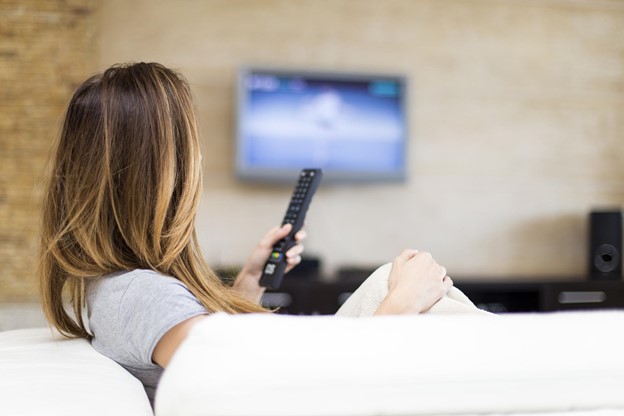 Local News
Local news is always a hub of campaign ad spending, but will be particularly crucial in light of COVID-19. 65% of Americans are using TV to stay informed on the pandemic, with spikes in daytime and weekday viewership. New York local news viewership is up 12.8%, providing a valuable ad resource for campaigns.
Political spending is projected to reach $3.3 billion on local news spots this cycle, a huge bolster for the medium at a time when local ad spend is plummeting. 14 markets, including New York, are projected to hit $100 million in political ad revenue in 2020. Atlanta and Philadelphia, in particular, are expected to hit $150 million, and Phoenix is anticipated to reach nearly $220 million. These cities stand in three key battleground states, where stakes are high for not only the presidential election, but also for a handful of vacant or highly competitive congressional seats.
Linear TV, in general, still holds the lion's share of influence in campaigns, as households with this traditional medium watch nearly double the amount of content compared to those who exclusively use OTT platforms. The return of sports in August and September should also have a major impact on ad spending, as leagues bring in different audiences, like Major League Baseball with an older, male voter base. Political advertisers will likely rely on tethered linear and OTT ad buys to ensure they're reaching audiences wherever they are on a large enough scale.
To adapt to the diverse media landscape of 2020, political campaigns can trust NYI to equip them with the tools to succeed in the New York market. Our Audience One platform provides integrated advertising solutions fueled by data and attribution. Capture exclusive audiences across screens through linear, addressable, and OTT ads, and even access the loyal viewers of New York's top local news networks—News12 and Spectrum News NY1. With Audience One at a campaign's fingertips, candidates can ensure they engage as effectively as possible with their constituents this election cycle.