Why Attribution & Linear Advertising are the Perfect Match
TV has been the stronghold of marketing since its inception, allowing brands to become a household name in mere seconds with a memorable ad. However, even with reach, TV advertisers did not always have the technology to quantify that impact, while other platforms were able to provide the type of reporting and attribution clients look for in media strategies. As a result, marketing budgets were often reallocated to more measurable platforms, like digital marketing, for the sake of reporting. However, attribution in linear television is a game changer.  Media strategies are shifting back to TV, working with its on-demand and streaming counterparts to create a holistic plan that works best together.
Here's how: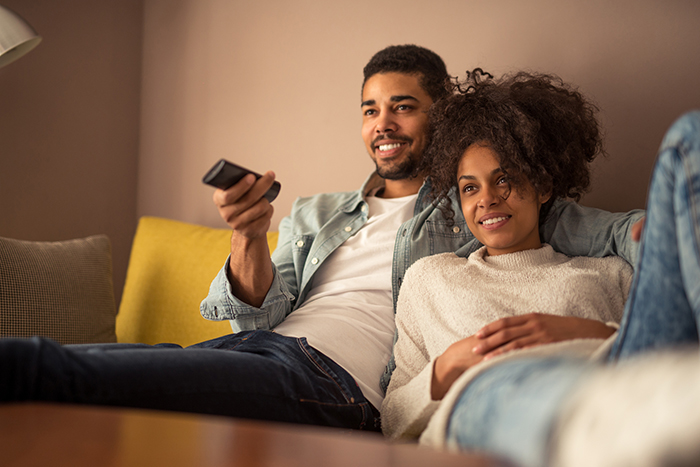 How TV Attribution Changes the Marketing Game
1. It Eliminates the Guessing Game
TV offers vast reach unlike any other platform, but the addition of attribution is particularly significant because it brings marketing strategies to an entirely new level.
Traditionally, targeting customers was somewhat of a guessing game, choosing a channel and time slot that advertisers believed their clientele would most likely watch. And without concrete ROI metrics, any correlation between targeting and conversions was assumed rather than guaranteed.
Attribution provides that missing piece for television, giving it the tools needed to compete with data-driven digital  and social media advertising. As a result, TV marketing becomes more about the audience, rather than the program.
2. It Makes TV Smarter
With the dawn of attribution for TV, brands can officially quantify ROI, from website and store visits to actual sales. In the New York DMA, a market where consumers are expected to spend over $620 billion in 20201, these metrics are more essential than ever for brands.
On the front end of marketing campaigns, platforms like NY Interconnect's (NYI) Audience One can target audiences in the nation's number one market using first- and third-party data. With set-top box data, they can pinpoint households' viewing patterns and tuning habits and accurately predict behavioral outcomes based on this information. And with third-party data informing marketers on the actual behavioral impact of campaigns, the loop has finally closed. Data-driven advertising on any platform can now inform advertisers how to best market their brand and create more effective long-term strategies and cross-platform promotions.
3. It Caters to Industry Disruptors
Direct-to-consumer brands have popped up in the last few years as disruptors in their given industry. Whether they were reinventing the electronic toothbrush or producing meal kits, DTC brands promise high-quality products and low price for their customers. To make this business model possible, though, they place data-driven campaigns at the cornerstone of their marketing strategies to maximize reach and ROI. As a result, their advertising presence is traditionally rooted online.
However, as attribution blends with the TV ad space, DTC brands are making room for it in their ad budgets. In 2018 alone, these brands invested $3.8 billion in television ads—a 60% increase from the year before. Even the linear TV industry's biggest disruptors, Facebook, Amazon, Apple, Netflix, and Google, are using television to make the most of their marketing strategies. Apple, for example, spent $109.1 million on linear TV ads in October 2018 alone.
In addition to the growth of TV analytics, the dramatic shift for DTC brands is likely because of the increase in digital advertising fees on platforms like Facebook and Instagram, as well as their limited reach. In the NY DMA alone, by comparison, brands have the reach potential of over 20 million customers. Unified media platforms, like NYI's Audience One, is reaping the benefits of mass reach, particularly during primetime, which makes a huge impact on industry disruptors.
Using audience buying in TV to target specific consumers also allows them to reach particular demographics on a larger scale. If a car brand, for example, wants to advertise their new minivan, they can target families in the market for a new car across multiple platforms. This advertising can be particularly useful in the New York market, where households are 32% more likely to buy or lease a vehicle in comparison to other U.S. markets.
This isn't a game between TV and digital, though, as research has shown they work more effectively when executed cohesively. Reaching audiences on TV and retargeting them online, allows the two mediums to work harder together towards a sale.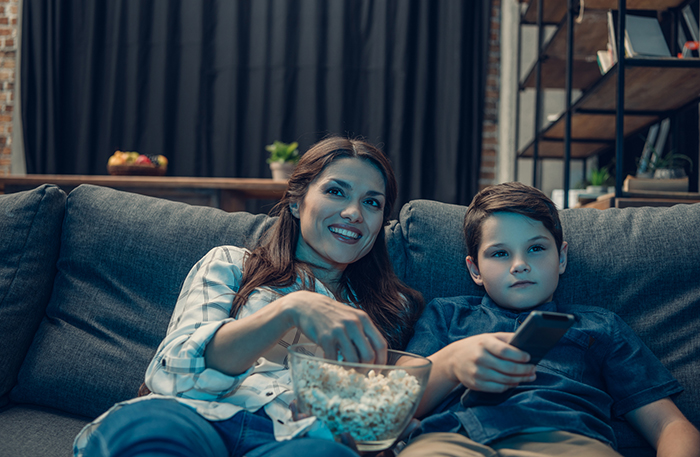 How TV Attribution Fosters the Relationship Between Brands & Consumers
As television advertising departs from vague targeting tactics into true audience buying and attribution, brands and consumers both reap the benefits. For brands, it allows marketing teams to function more collaboratively by finally letting television in on cross-platform, data-driven campaigns. And ad budgets can go further under the influence of attribution, driven by analytics that limit wasteful spending and cater to customers most likely to convert to a sale. As a result, consumers are able to receive content that is most relevant and valuable to them. By investing in targeted content, the relationship between brands and their audiences is more valuable than ever before.
Attribution in TV advertising gives marketers the ROI they've long been waiting for.
Source: 1. Claritas 360, Consumer Buying Power 2020.