Takeaways From Advertising Week 2020
In the wake of COVID-19, Advertising Week 2020 called all "Great Minds" to the table to discuss the impact the pandemic is having on the ad industry. Particularly in TV advertising, the pandemic is only expediting seismic shifts already occurring in the industry—namely in the OTT and data-driven linear spaces. New York Interconnect (NYI) and other industry experts sat down to discuss strategies implemented in response to the unprecedented circumstances and to ideate a path forward in light of what was learned.
The Lasting Impacts of COVID-19 on TV Advertising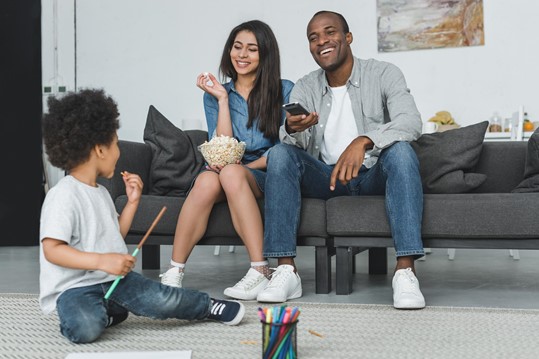 1. Consumer Behavior
As far as viewership trends, the pandemic accelerated the inevitable with OTT. Streaming viewership skyrocketed during quarantine, creating a multi-generational pull towards non-linear options. Two-thirds of adults say they tried new TV technology during quarantine2, whether it was a new Smart TV or new features on existing platforms.
As viewers searched for more content, they didn't necessarily want to pay for it. As a result, free streaming content with ads became very popular, in addition to paid platforms that already had prominence. Since the start of the pandemic, studies have begun to reflect that over 30% of people now subscribe to over four streaming services2. With ad-supported OTT in the mix, advertisers can take advantage of a new pool of viewership based on post-pandemic consumer behavior.
Despite the increasing popularity of streaming, linear TV remains king. What surprised most experts, though, was the sheer volume of TV viewing that happened at the height of quarantine. "Before the pandemic, we saw our TV viewership increasing…but once the pandemic hit, we saw it increase double-digit levels—upwards of 25% at some points," explained NYI's Michael Minardi, VP of Sales, during Advertising Week's "Moving the Industry Forward: New York Takes the Lead" panel2.
With idle time and a variety of platforms to select, people chose linear TV the most. When sports went off the air, viewers watched TV and the news instead of redirecting to another means of entertainment. For some, their interest shifted to non-traditional sports, like e-sports, and ESPN's docuseries "The Last Dance," which reached nearly 700K viewers4 in the NY market and ranked in the top 3 each week among all broadcast and ad-supported cable for A25-545. With sports now returning, consumer behavior favors those with advertising during games tremendously, as viewers flock back to their favorite leagues with new vigor.
2. Budgets & Plans
The pandemic threw a massive wrench in any brand's marketing budget for Q2 2020. In the first few weeks after the initial wave hit, 89% of marketers took some sort of action with their budget2. For most industries, it meant pulling all creative in the pipeline and quickly pivoting messaging to fit the new narrative. For health care brands, like Northwell Health, it meant vastly increasing ad spending.
"Health care is low interest until you really need it," explained Northwell Health's Ramon Soto, SVP Chief Marketing & Communications Officer, during  Advertising Week's "Navigating Through a Pandemic: Every Brand has a Story". "In the beginning of March, we really had to throw out the playbook."
For this healthcare brand, ramping up information campaigns for the New York DMA was an obvious and crucial use of ad spend. In other industries, adjustments to a brand's marketing budget weren't as transparent, but many experts noted that those who pulled campaigns completely suffered the most. "When you're in an economic uncertainty, what we have found is that because you're dark and your competitors continue to advertise, you typically lose a significant amount of market share," said Danielle DeLauro, EVP, VAB2.
3. Messaging & Creative
As marketing budgets were thrown out the window in mid-March, so was all creative to go along with it. Most brands understood that it was vital to stay on the air, but many marketers grappled with how to advertise their product without sounding tone-deaf.
The shift for healthcare brands was two-fold: information campaigns about the pandemic and a series of "thank yous" to healthcare workers around the country. With the dire situation in New York during March and April, Northwell Health launched their "Information Is Healthy" campaign to arm their audience with knowledge about COVID-19. They connected, edited, and implemented a TV commercial within five days of the initial panic in the city1. Then, as they noticed New Yorkers coming out to thank healthcare heroes, they launched the "Thank You Heroes" campaign to contribute to the social phenomenon both in the city and nationwide.
For industries that struggled due to the pandemic, the pivot in creative was more long-term thinking. Auto companies, for example, shifted to payment plan offerings and brand awareness campaigns to keep their cars on customers' radars. Sports betting sites like Draft Kings used in-house content creation to quickly adjust towards the rise in e-gaming. The travel industry, which was hit the hardest by the pandemic, translated their campaigns towards brand awareness, knowing that when customers could travel again, they wanted to be at the top of their mind1.
As Q4 begins, industry experts now face the new task of acknowledging the continuation of COVID-19 in daily life while addressing messaging fatigue. Phrases like "getting through this together" and "unprecedented times" have rapidly become trite, empty sentiments, but ignoring the pandemic altogether still isn't an option.
"With a turnaround like this it's kind of like steering an aircraft carrier—you don't just turn on a dime; it's a slow progression," said Michael Minardi, NYI's VP of Sales2. "And we've seen that since the beginning of April where it's been turning and turning and turning and getting back to a somewhat normal level."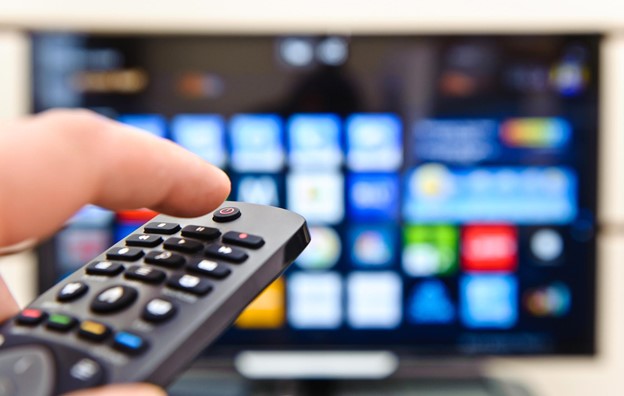 4. The TV Landscape as a Whole
The TV landscape is forever changed in the wake of the pandemic. TV advertising can no longer be complacent in the face of digital tools of data and attribution, and the brands that will get ahead are the ones that lead the way with these cutting-edge offerings. OTT and Advanced TV are crucial components of a modern marketing strategy, especially when used in collaboration with a linear campaign.
"What marketers need to do is lean into consumer behavior and then test and learn," said Danielle DeLauro, EVP of theVAB2. "Advanced TV allows you to do that—go in and either test different creative or maybe test different strategies, or test different dayparts—and then take that and scale it out larger."
During quarantine, anonymous first-party data was a strategic way for advertisers to find their audience when the market flipped in a matter of days. The cancellation of sports, in particular, left many brands scrambling to find where that dedicated viewership went.
"One of the things we had the ability to do during the pandemic to take a step back was to use set-top-box data to take a look at those sports viewers," said Michael Minardi2. For mid-season sports like the NBA and NHL, brands could see when fans watched a game and where they tuned to once sports were canceled. "It was really great that we were able to have a tool like that to help advertisers reach those eyeballs when there were no sports available," he explained.
Moving forward, advertisers need to work these tools into their normal ad buys—not just in moments of crisis. The most successful brands will take these ever-expanding viewing options for consumers and deliver as customized an advertising experience as possible.
"It's not enough for media companies to provide targeting and reach, they need to be reaching the right people at the right time," explained Linda Ranieri, Group Director, Digital & Performance Media at Team One2. Attribution can offer this valued-add by providing insights that make a marketer's ideal customer and what creative they respond to more transparent than ever.
As advanced TV and OTT viewing options continue to rise in popularity, taking a multi-platform approach to a brand's marketing strategy will create a sense of cohesion that delivers consumers through the marketing funnel. Smaller scale campaigns on OTT platforms can drive home messaging of traditional TV advertising, while the insights gained in these smaller campaigns can help brands gain traction for future efforts in the vast linear space.
While TV advertising has a long way to go in terms of standardizing a multifaceted marketing approach, industry leaders are already laying the groundwork for its inevitable future. "The migration of viewership is exactly why we built our Audience One platform," said NYI's Sona Pehlivanian, VP of Addressable Campaign Management & Operations, during the "Moving TV Forward" panel at this year's Advertising Week3. "We have adjustability that's available with most of our partners in some form, whether it's linear television or digital."
Sources:
1. Renicker, Ed; Sherman, Stephanie; Soto, Ramon; McCallum, Ken (2020, Oct. 5). Navigating Through a Pandemic: Every Brand has a Story [Panel]. Advertising Week 2020, USA. https://live.advertisingweek.com/agenda/session/378339.
2. Weisler, Charlene; Minardi, Michael; Ranieri, Linda; DeLauro, Danielle (2020, Oct. 6). Moving the Industry Forward: New York Takes the Lead [Panel]. Advertising Week 2020, USA. https://live.advertisingweek.com/agenda/session/378324.
3. Horstman, Walt; Pehlivanian, Sona; Ward, Andrew; Levine, Noah; Coruble, Stéphane (2020, Oct. 6). Moving TV Forward [Panel]. Advertising Week 2020, USA. https://live.advertisingweek.com/agenda/session/378139.
4. Nielsen, NY DMA, L+SD. 5/3/20, 7P-9P, 9P-11P, 12A-2A.
5. Nielsen, NY DMA, L+SD, 9P-11P 4/19, 4/26, & 5/3. A25-54 rating.